White Papers
Digitizing Financial Services Agreements: Straight-Through Processing Speeds Assets Under Management and Improves Customer Experience
Many financial services firms have automated the vast majority of key processes and customer experiences. However, the "last mile" of most transactions – completing the agreement– far too often relies on the same inefficient pen-and-paper processes of yesteryear.
Digitizing agreements using DocuSign lets you keep processes digital from end to end. Completing transactions no longer requires documents to be printed and shipped, and re-keyed on the back end.
Read the whitepaper to learn how leading financial services organizations use straight-through processing by automating the last mile of business transactions to:
Speed processes by 80% or more, often going from days or weeks to just minutes
Reduce NIGO by anywhere from 55% to 93%
Achieve a 300% average ROI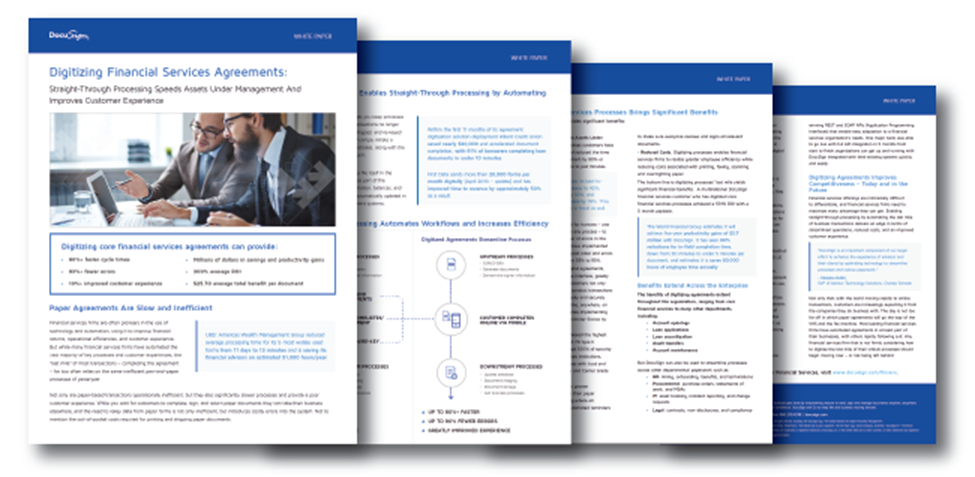 Please register to view the White Paper
By submitting your personal data, you consent to receiving email communications from DocuSign. You may opt-out of receiving further email communications at any time.
See our Privacy Policy
.