Spring Into Action: Turbocharge How You Use Salesforce with DocuSign and Conga
Businesses like yours have reduced sales cycle and new hire onboarding times from weeks to hours with DocuSign for Salesforce, and are cranking out contracts in minutes using Conga Composer. Learn how you can outrun the competition by getting the most out of your Salesforce implementation. 
Join us live on May 16th, at 10am PT, to hear how Jessica Franksen, StackCommerce VP of Operations, attained dramatic efficiency gains after integrating DocuSign and Conga Composer with Salesforce, including: 
Quadrupled monthly sales per rep 
Cut contract completion time from weeks to days 
Reduced contract creation time from hours to minutes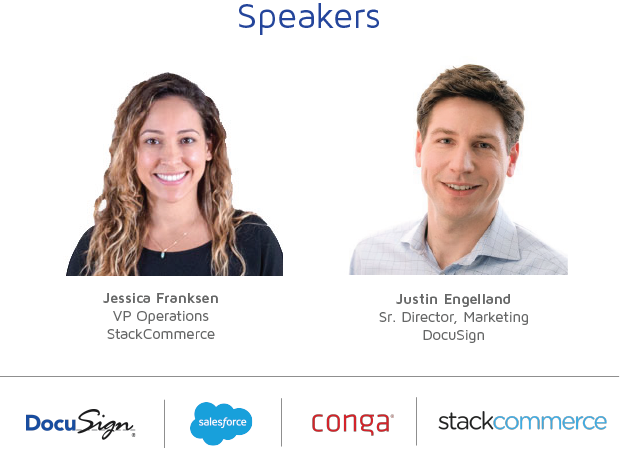 Webinar Date:
May 16, 2017 - 10:00 AM PDT
By submitting your personal data, you consent to receiving email communications from DocuSign. You may opt-out of receiving further email communications at any time.
See our Privacy Policy
.