For the most important moments in business and life,

#WeDocuSign
We're excited to announce we're now listed on Nasdaq: DOCU
Move business forward securely and reliably
Go digital with DocuSign. We'll help you scale, even to a global level. It's easy to start and easy to grow when you choose the electronic signature company that Aragon Research* considers the industry leader.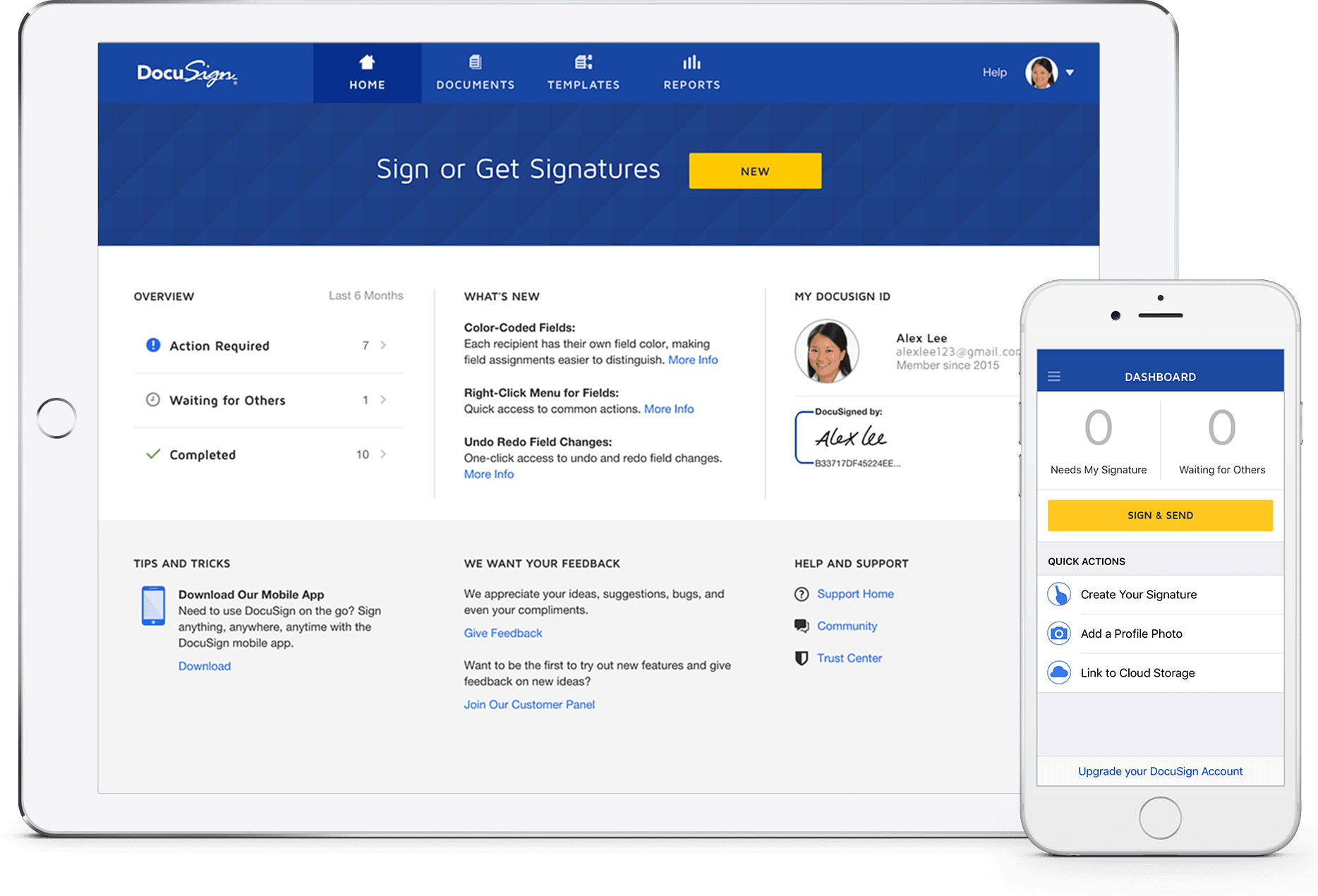 Get it done, faster than ever
Anywhere, anytime, any device
Works with your favorite apps
Over 200 million users worldwide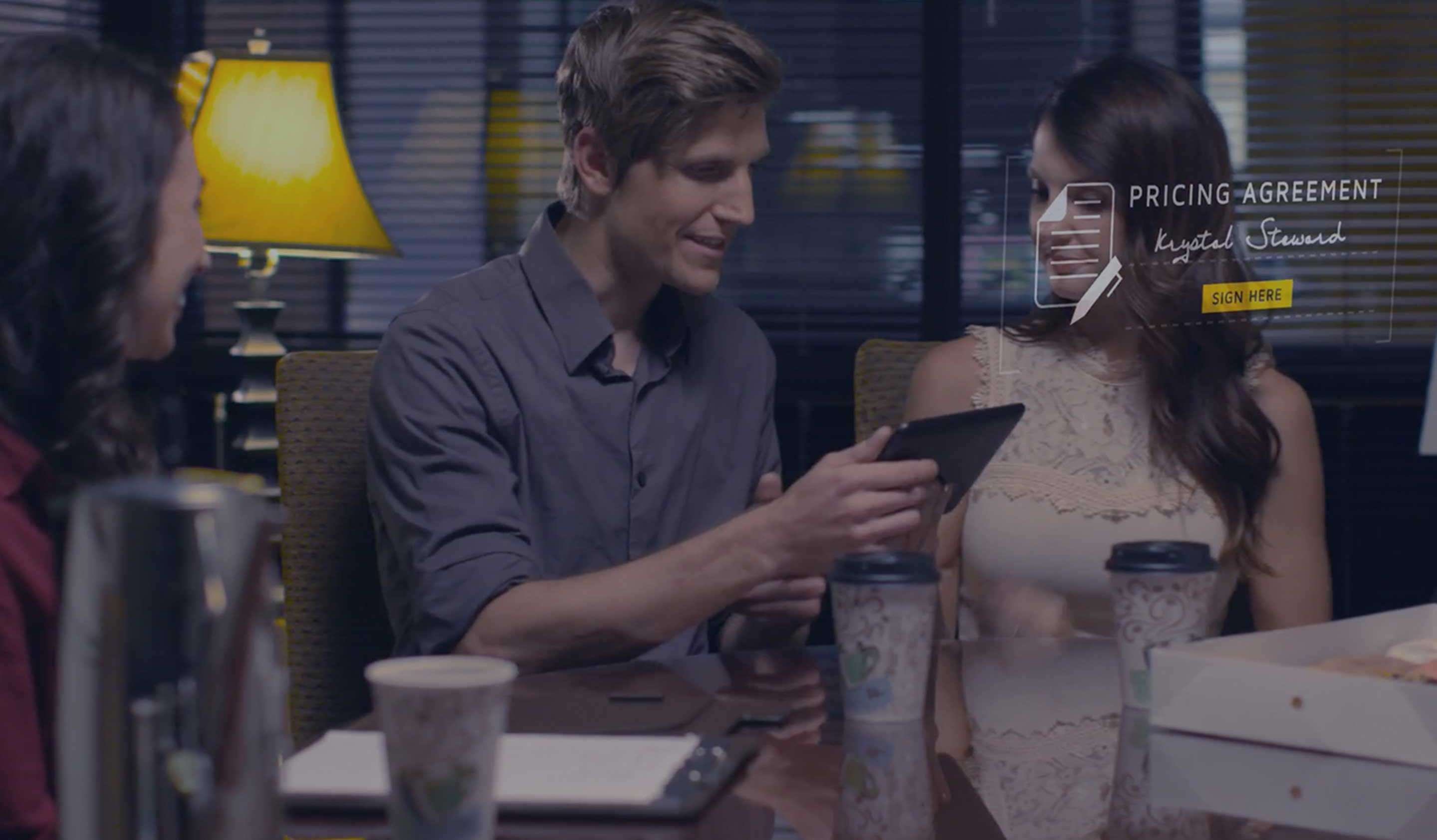 Choose the leading eSignature brand, DocuSign
Whether you're approving a purchase, closing a sale, or signing an agreement, it's easy with DocuSign—reliable and trusted worldwide for electronic signatures.
eSignatures are just the start
Electronic signatures
DocuSign enables people around the world to electronically sign documents, approvals, and agreements—on any device, in any time zone.
Digital Transaction Management
It's about more than eSignatures. DocuSign enables fully digital workflows that save money, increase efficiency, and move business forward.
*Aragon Research Globe for Enterprise Mobile Management, 2016.
Aragon Research does not endorse vendors, or their products or services that are referenced in its research publications, and does not advise users to select those vendors that are rated the highest. Aragon Research publications consist of the opinions of Aragon Research and Advisory Services organization and should not be construed as statements of fact. Aragon Research provides its research publications and the information contained in them "AS IS," without warranty of any kind.